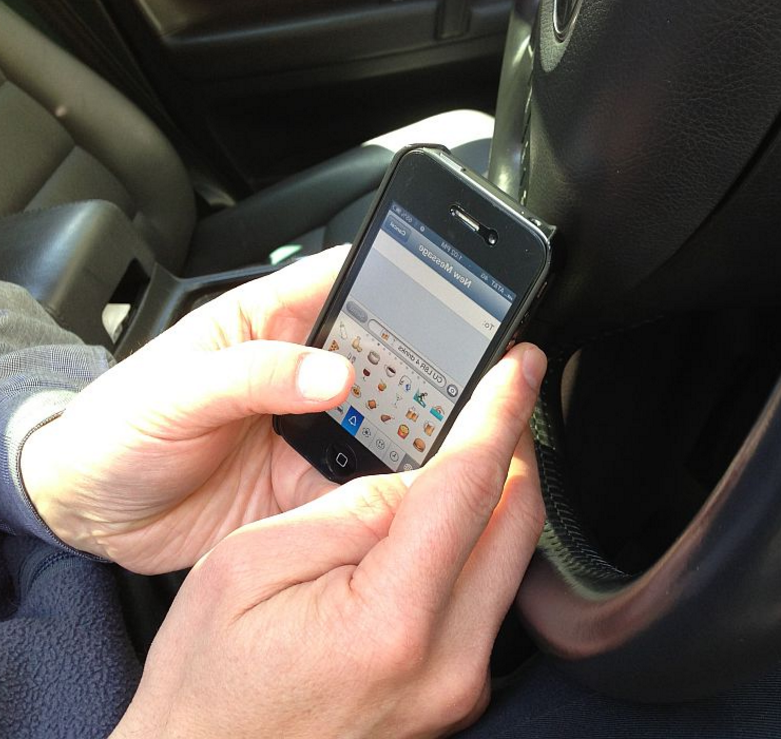 26 May

Police to Crack Down on Drivers Who Text with New Grant
SALT LAKE CITY — In addition to people who speed and those who drink and drive, Salt Lake police will be looking this summer for motorists who text and drive. A $20,000 grant from the National Highway Safety Office will pay for officers to focus solely on watching for distracted drivers.
Salt Lake police detective Richard Chipping said that distracted driving could include eating or putting on makeup while driving, too.
Mostly though, officers will be looking for those who are texting and driving.
Texting and driving is a class C misdemeanor, punishable by up to a $1,000 fine. A person who gets into an accident while texting and driving could be charged with a class B misdemeanor.
In 2015, about 27 people died on Utah's roads as a result of distracted driving, Chipping said. Chipping said the highest number of auto-pedestrian accidents in the city are along State Street and 400 South. Both areas were expected to receive attention during the distracted driving operation.
The National Highway Transportation Safety Administration reported in 2014 a startling 71% of young people admitted to sending a text while driving, with an alarming 78% admitting to reading text messages while driving.
The Zero Fatalities campaign reported that 1 in every 4 accidents are caused by distracted driving. They also estimate that texting and driving is equivalent to a person driving two times over the legal blood-alcohol limit.
On average, texting takes your eyes off the road for 4.6 seconds. At 60 mph, a person could travel the length of a football field during that time.
Initially, warnings will be issued unless the officer spots something egregious. Texting while driving, along with other distractions, can be tempting, but is not worth the risk.
Contact an attorney if you have further questions about this grant or need advice handling a violation.