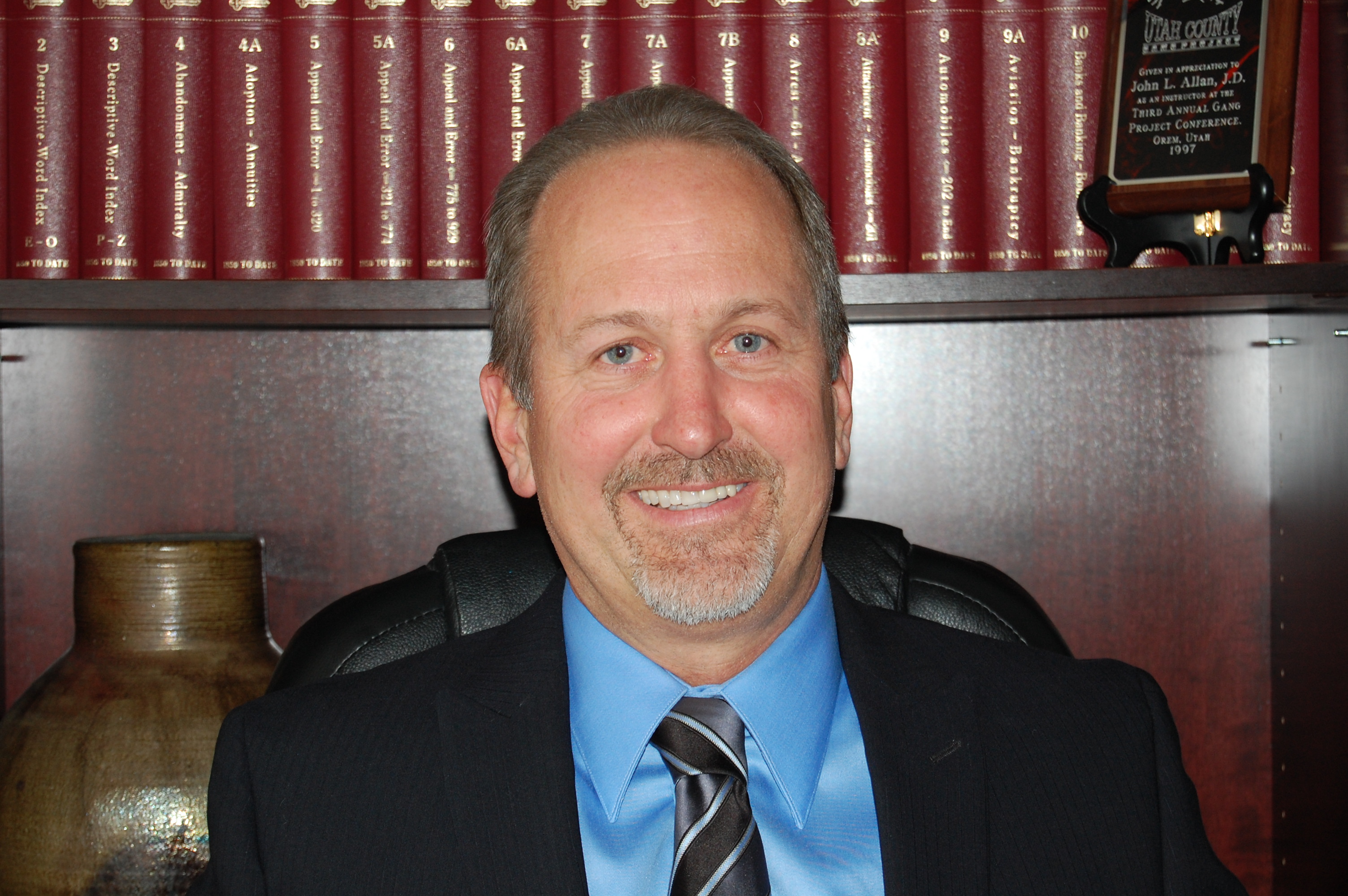 21 Aug

John Allan Defends Alleged Sexual Abuser
A plea deal is expected for a man who sexually abused two underage males a few years ago.
The defendant, Erik Hughes, appeared Wednesday in Fourth District Court before Judge Thomas Low with his attorney, John Allan. Hughes is charged with sexually abusing two underage males.
Criminal defense attorney John Allan told Judge Low he and David Sturgill, Utah County deputy attorney, are prepared to enter into a plea agreement.
"We have a resolution but we're trying to tie up a few ends," Allan said.
John Allan asked for another hearing in two weeks where it is likely that Hughes, 51, will enter pleas. He was arrested just 49 days ago.
Hughes is charged with two second-degree felonies of forcible sexual abuse. Additionally, he's also charged with one third-degree felony of witness tampering.
Last April, police reports state that an 18-year-old man told them that Hughes had drugged him and sexually assaulted him several times about three years ago.
Another man also later came forward and told police Hughes had sexually abused him between 30 and 50 times after being drugged in a hotel room.
He is being held on a $25,000 cash-only bail.
Plea agreements can be acceptable options in some circumstances in order to lessen penalties. An experienced criminal defense attorney will know what's right for you based on the evidence presented and the case.
Don't leave your life up to chance. Give us a call to make sure you get the best possible representation.
Original article: http://www.heraldextra.com/news/local/crime-and-courts/mapleton-lds-bishop-charged-with-sexual-abuse-likely-to-take/article_7bff2fc5-a7aa-5b20-9411-3ed0aa40d397.html